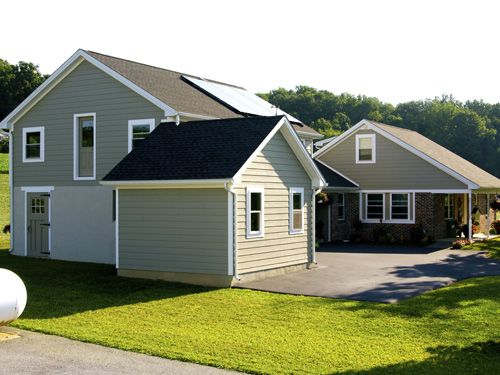 View Our Gallery of Home

Remodeling & Additions
Elevate Your Home With An Outside Home Renovation Project
If you're looking to remodel the outside of your house by replacing wood siding with fiber cement siding frequently extends the lifespan of a structure. Fiber cement siding products offer several advantages for refurbishment projects:
Long lasting protection against the elements
Resistance to warping
Termite resistant
Built-in color that does not require frequent repainting
A fresh, attractive low maintenance exterior
Numerous style and color options
The architects of many older buildings in Pennsylvania relied upon wood extensively. Frequently, homeowners choose to replace wooden siding with some newer types of exterior products.When you require the careful removal of wood siding, Forest Ridge Builders possesses the experience and expertise required to perform this task correctly. Our company also offers historic home renovation.