Endless Features of Our Custom Built Homes
An empty lot is a blank canvas – which is why many choose to build a home from scratch due to the endless possibilities. Future homeowners can enjoy the freedom of designing a custom-built home with a team of builders that have done it for decades. The new builds completed by Forest Ridge Builders are perfect for family homes, but also suitable for professionals looking to downsize or who simply want a custom-built vacation house. We offer our expertise to help you create a home with the custom features that fit your lifestyle and budget. Popular features of custom-built homes include: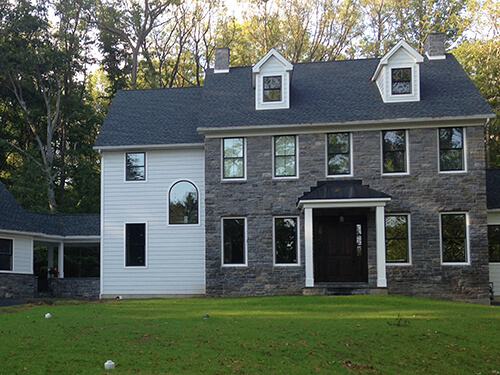 View Our Gallery of

Custom Homes
Family Room: large open space, fireplace, accents walls with rock or tile; a custom bar area to entertain guests.

Home office: a space that can be specially designed for your workflow and sectored off for privacy while still being an integral part of the home.

Mudroom: an entry way that separates the house from the garage and designed with custom storage such as cabinets, shoe cubbies, storage benches and more.

Walk-in Closets: extra roomy custom closets to accommodate a large wardrobe collection or multiple closet users!

Custom bathrooms: custom cabinets and countertops, shower, and bath!

Outdoor living: custom patios, decks, and porches to take outdoor living to the next level!
When you choose Forest Ridge Builders to complete your new home build, you can trust that your custom home will be perfect for you and your family. Contact us today to get started!